"So excited. I took my car in for repair. When it was ready for pick up I walked over with Skye to get it. Greeted by five different people while we were there and she sat each time – no jumping. Go figure. Yay"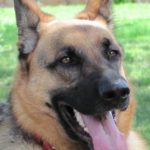 I enrolled my 5 month old male German Shepherd in Puppy Kindergarten Class. I had never took a dog training class in my life and wasn't sure what to expect. Liz Widmer was the instructor and I was so impressed with the way she taught and her knowledge on all breeds of dogs that I took all the other classes she taught after Puppy Kindergarten.

When Troy was having some behavior issues Liz was always able to help me out as to what to do and what not to do. She always answered my questions no matter how silly they might have been. Liz's positive attitude always made me feel I could do this, so much so that I started competing in Obedience Trials.

There is no doubt that Liz loves working with dogs! I feel that anyone who participates in her classes will be extremely pleased as long as they follow her guidance.
Deb Pinkham
R.G.O.D.C Training Director , Troy CGC, UD, RE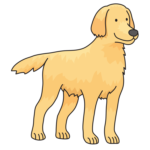 Liz's approach is very gentle and loving. Her demeanor is low key, professional, and she really takes the time to understand our goals and how best to accomplish them. She seems to take a holistic view – its not just the dog, it's breed and temperament, and the owners, but the environment and how we all live together as well.

Her approach is centered on creating and reinforcing positive behaviors in a fun way for all of us. She takes the time to answer our questions and, more importantly, to help us understand the importance of how and why Beck winning the "game" reinforces the desired behavior.

Happy dog is happy family!!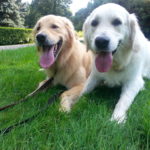 I have known Liz for almost three years. She exercises and trains my two young male Golden Retrievers, Charlie and Junior. I have noticed a marked improvement in their behavior both indoors and outdoors on walks since Liz began working with them. they both have reliable stays and are able to walk together politely on leash.

Liz is dependable and dedicated. She teaches my dogs with patience and genuinely cares about their well-being.
She helps me keep my dogs happy and healthy!

I would recommend Liz Widmer to anyone who is looking for a dog trainer.
Christopher G. Brochert
Partner and Business Owner Lormax Stern Development Co.